Slobber Slobber Kiss Kiss – we have a winner!
4/5/2019
We have a winner!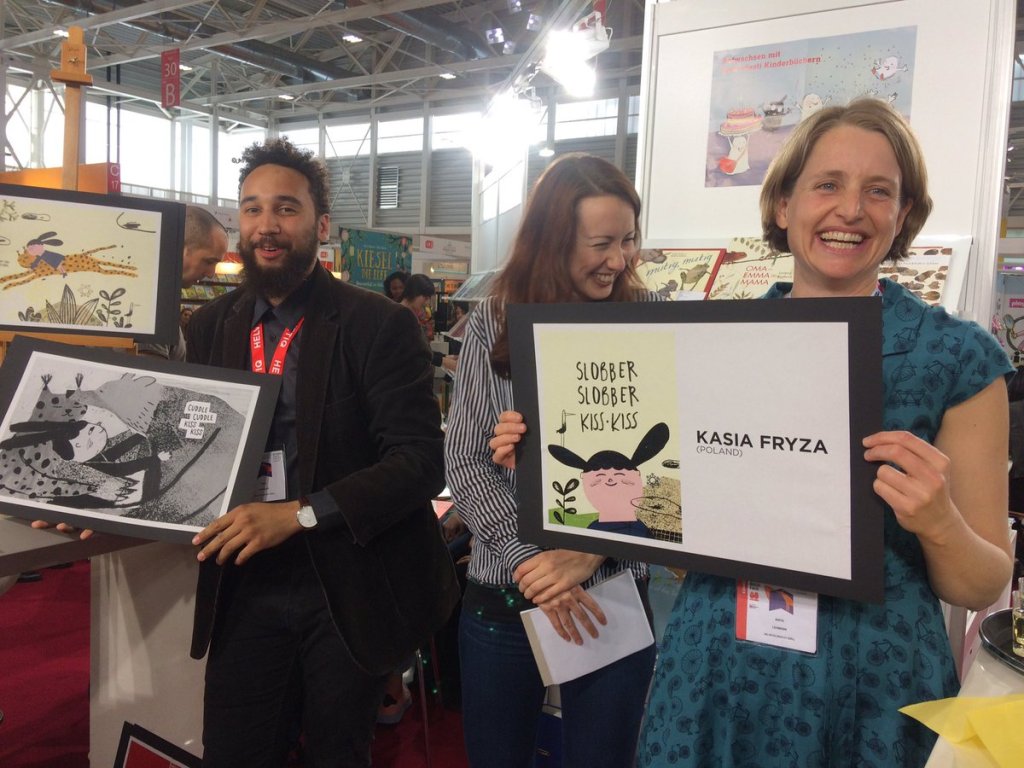 The winner was announced at Helvetiq's stand at the Bologna Children's Book Fair 2019, where Switzerland was the guest of honour.
Kasia Fryza from Poland will illustrate SLOBBER SLOBBER KISS KISS – out with Helvetiq in autumn 2019! I'm very happy and excited about this collaboration!
Find out more about Kasia and her beautiful work here: http://www.ksiezopolska.com/