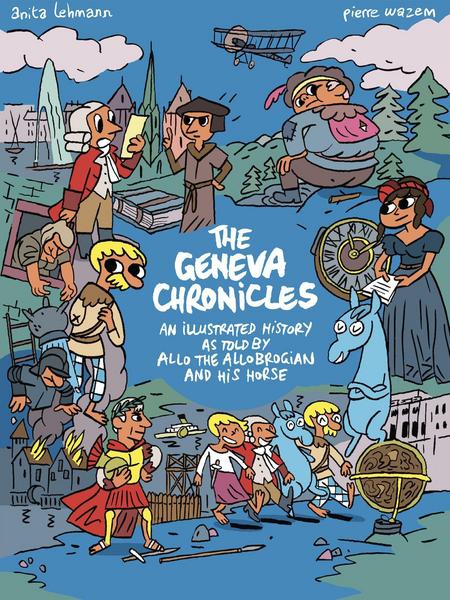 The Geneva Chronicles
An Illustrated History as told by Allo the Allobrogian and his Horse
Published: Coming Soon: 01 Apr 2022!
Tsunamis on lake Geneva. Dark Matter at CERN. Peacocks in the park. Naughty dukes, vegetable soup, chocolate marmites. And MORE.
Allo the Allobrogian has been buried underneath Geneva Cathedral for over 2000 years, and he has seen it ALL. Let him tell you true stories from Geneva's history, featuring, among others, Julius Caesar, Jean-Jacques Rousseau (the spotty youth), Germaine de Staël, and Voltaire and his monkey.
All in one wonderful book illustrated by Genevan comic legend Pierre Wazem
Published by Bergli Books