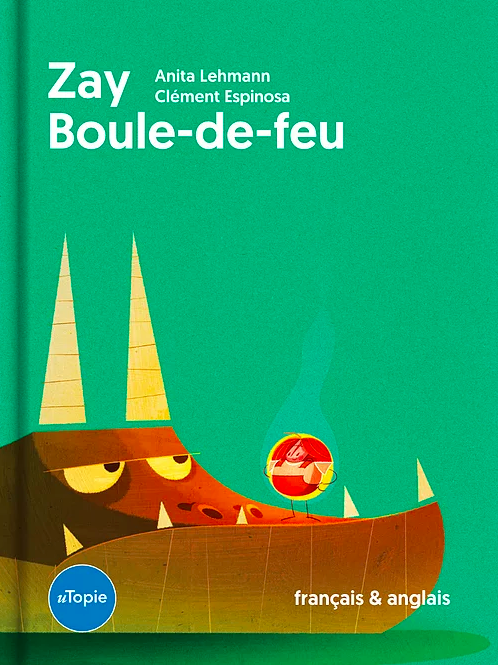 The Red Hot Fireball
Published: 1/1/2019
Illustrated by Clément Espinosa, éditions utopie, 2017.
Available in EN/FR here: www.editionsutopie.com. Or contact me for a signed copy!
English:
One day, Zay gets so angry that she turns into a red, hot fireball. She blasts out of her house and into the mountains where she meets – a red, hot dragon! A story for anyone who sometimes gets very, very angry…
Français:
Un jour, Zay se met tellement en colère avec son petit frère qu'elle se transforme en une boule de feu étincellante! Une belle histoire pour tous ceux qui (parfois) se mettent très en colère!
Praise for The Red Hot Fireball
'My girls loved interacting with Fireball Zay, and following along on her journey with anger. And I loved giving them a story about an emotion so often shunned.' (Tara McLaughlin Giroud)